Our beautiful properties really are the perfect holiday cottages in every conceivable way. In fact, UK getaways don't get any more wonderful when you consider our gorgeous accommodation, charming village setting and spectacular natural surrounds.
The appeal of Exmoor Character Cottages is that they are so full of character, charm and old-fashioned delightfulness. As a result, you won't want to leave. Indeed, why go out when you can sink down into the warm hot tub with a glass (or two), cook supper on the range, or just hang out in the garden under the stars? We make it extra-special by sourcing some of the best places to eat and drink. Also, we provide guides with information on what's on and where to go, that is if you want to venture out.
Here are 10 reasons we think a getaway to our beautiful homes are just such perfect holiday cottages:
1. Our perfect holiday cottages are unique, beautifully restored historic buildings
They are certainly complete with original features and quirks – and all the modern conveniences today's self-catering holiday-makers need. According to the dendro-dating by Channel 4's Time Team, The Oval in Dunster was built in 1366. Our thatched homes Pilgrim Corner and The Old Sweet Shop date from the 17th Century.
Stone Barn we can date to exactly 1897 because of a chalk date written on a beam. We maintain these four Grade II listed buildings with love. In fact, we've written up some of the history of each building in our Guest Books for you to read. For instance, Brian Voke's childhood memories of The Old Sweet Shop will take you right back to the 1960s and give you a sense of why we love to share our historical properties with our guests.
2. The most perfect holiday cottages are a home-from-home
Well-stocked kitchens, board games, DVDs, jigsaw puzzles and toys; we regularly get comments about how well-equipped our properties are. Walk in, drop your bags and relax. Your holiday starts now and everything you need – and more – is here. Enjoy the home-made cake on the welcome tray with a refreshing cup of tea after your journey. This really is a wonderful oasis in which to spend quality time with friends and family. Perhaps turn off the modern day 'connected' world and turn instead to some traditional family time with a board game.
3. Relax, re-energise and restore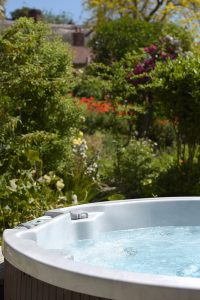 Our holiday homes are all designed to promote relaxation and calm. From the tranquil atmosphere in each house, to the pretty cottage gardens… You'll soon start to slow down and restore your sense of wellbeing. Spend your days breathing in fresh air as you walk the superb countryside and get close to nature. Finish with a dip in a hot tub or a drink on the deck. Finally, our high-quality mattresses and sumptuous duvets will ensure you get a great night's sleep. And for those looking for the full spa treatment, we offer manicures, massages and other pampering treatments via our third-party suppliers Hannah and Jenny.
At Exmoor Character Cottages, we have always taken our gardens seriously. We are passionate about blooms, bulbs, shrubs, trees, and everything we plant. There is no question that our guests are as enthusiastic as us and our delightful outdoors have won plenty of rave reviews from guests who appreciated everything we have growing.
Find out why this is a destination for the perfect wellbeing retreat.
4. Perfect holiday cottages are child-friendly
All our homes are child-friendly. This is not only from a safety perspective but pertains to toys, books and games for all ages. We cover ponds, provide bannisters and railings, travel cots and stair gates. Steps have handrails, windows have child locks. And with so many interesting nooks and crannies, quirks and features, children can let their imagination run wild in these properties!
5. Perfect holiday cottages are dog-friendly
We know that dogs are part of the family, and we welcome pooches of all sizes to help make these the perfect holiday cottages. Up to two dogs may come for free. We provide dog beds, blankets, towels and food and drink bowls. Our team sets these out on a cute little bone-shaped floor mat. Guest blogs (and articles from our own team) feature dogs, so read on.
6. Christmas is extra-special at our perfect holiday cottages
Close your eyes and imagine the perfect Christmas Day. Waking up in a warm cosy bed in a chocolate box cottage where you open the windows to a blue sky and a crisp morning. You and your party gather around a newly lit fire in your PJs and slippers. It's a wonderful atmosphere opening presents found under a beautifully decorated tree while listening to the distant sound of church bells. This is one of our favourite times of the year, and we know you'll love Christmas spent here.
7. There's so much to discover in Exmoor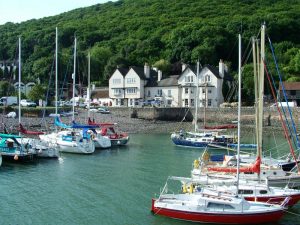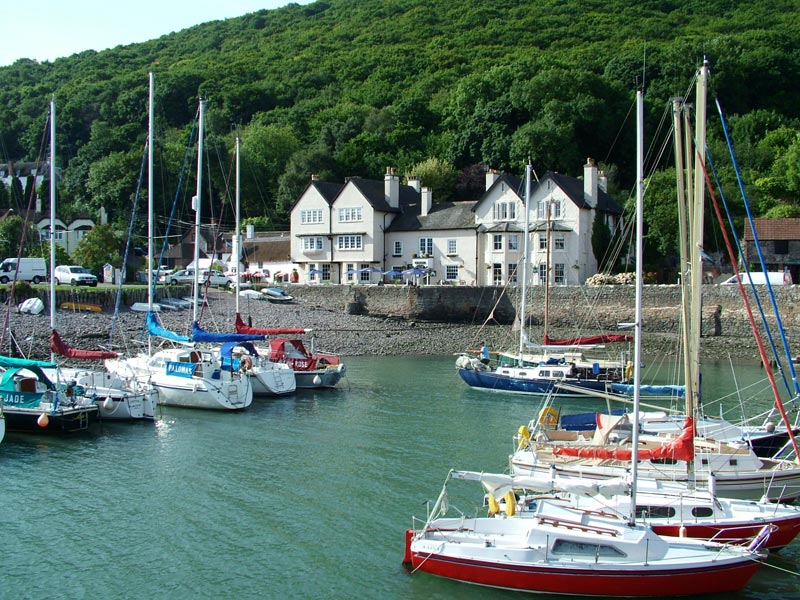 There is plenty to see and do if you want the perfect English Staycation. At 267 square miles, Exmoor is one of Britain's smallest national parks. As a result, you won't need to go far to find stunning landscapes, beaches and 15th-century harbours, the highest cliffs and the darkest skies. A day trip out to Porlock, the Holnicote Estate, and the bustling harbour of Lynton and Lynmouth are worth getting the car out for. Or just meander along the road to Selworthy Green for one of the best cream teas at Periwinkle Cottage. Stroll around the picturesque thatched buildings before heading back for an evening in by the fire with the latest movie or a box set on Netflix.
8. Foraging, clay shooting, archery, 4×4 Safari, adventure activities and pampering
We work with local Exmoor businesses to offer special experiences for our guests. This is about giving you the option of interesting activities, some of which might be quite novel. You book and pay the organiser direct. We don't make any money for these third-party experiences. However, we're sure you'll enjoy them and leave you in our providers' capable hands.
9. We look after our returning guests
Many of our guests return again and again. That is the perfect complement for our hardworking team who take great pleasure from knowing you want to come back. It is all the reassurance we need that these are indeed perfect holiday cottages. Our VIP guests receive a welcome gift, which might include a hamper of local produce. Those who join our mailing list also get the best prices and benefit from any promotions we're running when they book directly with us. You can read some of their stories on our guest blogs.
10. The Little Book of Walks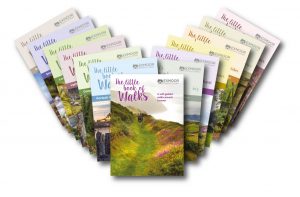 We wrote and published the Little Book of Walks because we love Exmoor and we really wanted to share these special places with you. It is illustrated with photographs by our very talented friend and well-known local photographer, Julia Amies-Green. Julia's enviable library of images brings our 12 self-guided walks to life as no other map or guide can. She's been walking Exmoor, photographing its landscape and wildlife for two decades. We wrote the book to give our guests a choice of rambles for all ages and abilities and of all lengths and levels of difficulty. It also includes points of interest, tea rooms and pubs on the way, too. We have designed it as 12 inserts, so you can pick one or two and take them with you in your bag or jacket for the day.
Our homes really are perfect holiday cottages – we hope to welcome you soon for your getaway.