Exmoor is famed for some of the most wonderful local produce in the region. We find out where and who to visit to add flavour, originality and seasonal delights to your Exmoor Character Cottages self-catering.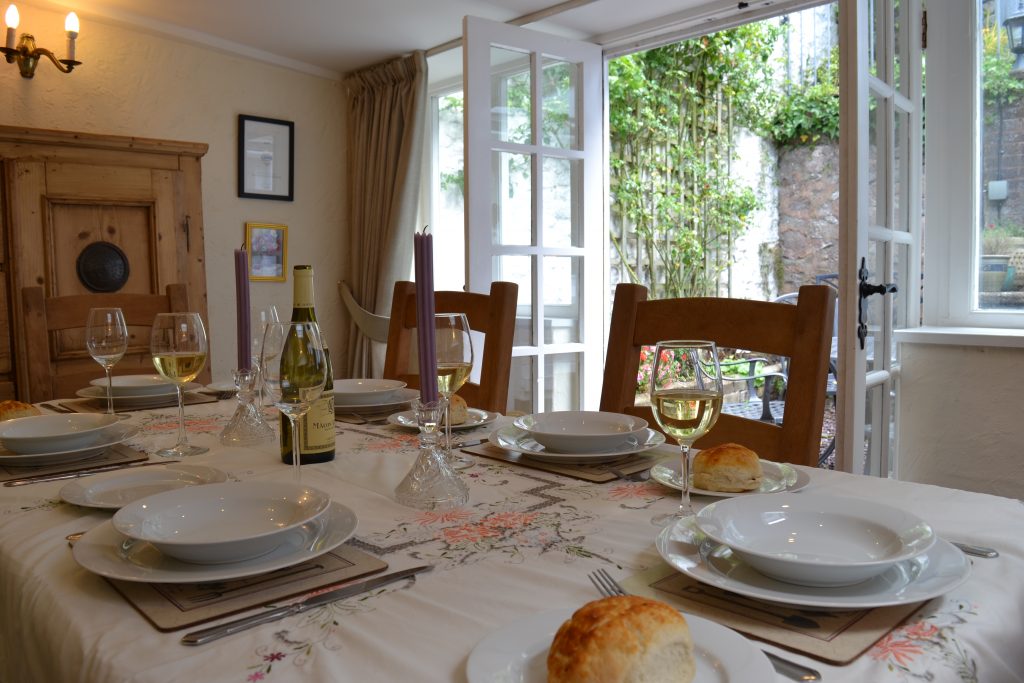 Self-cater – put Exmoor on a plate
One of the pleasures of a holiday is chilling out with family and friends around the kitchen table. You are far away from the demands of a frenetic lifestyle and food becomes more of a pleasure than just fuel for the day. So, why not serve Exmoor on a plate by self-catering with local produce?
Guests at Exmoor Character Cottages often love the fact that all our homes offer self-catering. They delight in exploring the special treats local to Exmoor. Even better, they then return to the cottages and use these ingredients to inspire some truly memorable holiday meals. Settling in to cook a meal becomes a pleasure not just for one, but often many chefs, all enjoying time together in the kitchen. Purchasing from local produce farms and providers is a wonderful way to help out the local economy and try new regional specialties.
Create a local hamper
Why not create a local hamper with all this abundant produce, and set off for a walk and picnic in the spectacular Exmoor National Park?
Local produce delivery
Many of our featured food and drink suppliers will deliver direct to your cottage.
Local produce farms, Porlock Bay oysters, wild Exmoor venison and home-baked delights
Exmoor is renowned as a perfect foodie destination. This is largely thanks to glorious local produce farms and artisans such as:
The famous Pacific oysters from Porlock Bay
Wild Exmoor venison
Colourful fresh food markets piled high with freshly baked bread and homemade cakes
Producers who will supply direct from the farm gate and offer that authentic experience
Exmoor Character Cottage's mouth-watering welcome tray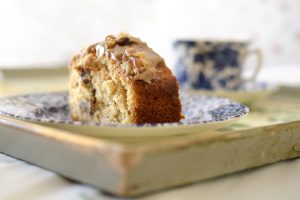 Upon arrival, all our guests enjoy a yummy welcome tray. This includes a homemade cake and fresh milk to go with your cuppa. It's a perfect afternoon tea to take out to the garden in the warmer months. Alternatively, in winter it is glorious comfort food, to be savoured whilst snuggled up in the cottage cosiness and warmth.
Restaurants and cafes using local produce
Now your appetite is whet by the welcome tray, you will surely want to get out and explore all the other great foodie finds this area has to offer. So, what's on the menu from restaurants and cafes using local produce?
What's your favourite Exmoor local produce, and how do you cook with it?
We'd be delighted to hear about the delicious dishes you have created at Exmoor Character Cottages and the local produce you've used to do so. Who knows, perhaps we might even start a collection of guests' recipes?
Eating out in Exmoor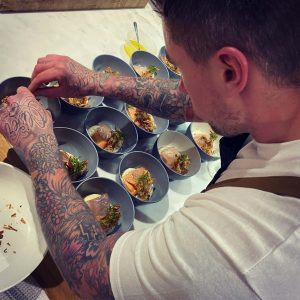 If you feel more inclined to eat out or have an extra special occasion to celebrate, then whet your appetite with the uber posh Trenchermen's Guide to southwest restaurants. Feast your eyes (and eventually your taste buds) on more than 150 incredible edibles from which to choose. At this rate, your appetite won't want you to leave the area…!
Eating in – with a gourmet meal prepared just for you by our private chef
And if you want to celebrate in style with our own private chef, why not book Ben to come and cook for you in your cottage?  Ben sources and uses only the freshest and best local produce from our beautiful region. So, if you're looking for a gourmet experience, with minimal food miles and produce provenance guaranteed – this is it!
Foodie breaks at Exmoor Character Cottages
Exmoor Character Cottages are the perfect place to stay and base yourself for an epicurean adventure. See details of our latest special offers and remember to book direct for our 100% booking guarantee. However, don't be fooled in thinking this is just a foodie's retreat! Be sure to discover all the other reasons our guests love to stay with us! You can also listen to local asparagus produce Steve Crossley talk farming, Exmoor and Half Man, Half Biscuit in episode 12 of our podcast.