A Guide to Day Walks in Somerset's Quantock Hills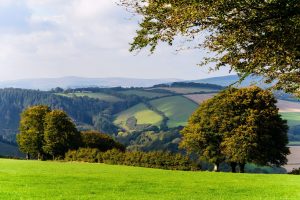 Exmoor Character Cottages are located in the middle of the vast natural landscape of Exmoor National Park, as well as the smaller, yet no less beautiful, Quantock Hills.
Many of our guests visit us to explore the beauty of the surrounding countryside, that is when they can tear themselves away from the cosy fireside. An area of outstanding natural beauty spanning 38 square miles, the Quantocks Hills won't disappoint! Therefore, whether you are planning a full-on walking holiday, or a short ramble, here's our guide to get you started!
Where Are The Quantock Hills?
A site of special scientific interest, the Quantock Hills are located west of Bridgwater in Somerset, England. In 1956 they became an area of Outstanding Natural Beauty protecting the heathland, oak woods and combe.
Quantock Villages Where Poets Once Walked
The picturesque villages dotted amongst the landscape, provide a starting point, perhaps after lunch at the local pub, to short walks along well-trodden footpaths.
The Somerset village of Nether Stowey is a dual point of interest. Indeed, Coleridge Cottage (National Trust) is where the famous poet Samuel Taylor Coleridge lived when he wrote the Rime of the Ancient Mariner and Kubla Khan.
Historical Landmarks in The Quantock Hills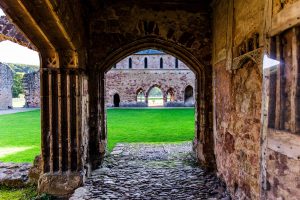 This magnificent region has its fair share of historic landmarks to explore. For example, there's a Cistercian Abbey which you can reach on foot from the local railway station. In addition, an organised ramble will take you to a Clifftop Fortress. 
Quantock Hills – Day Walks  
Should you be a very keen walker or runner, then Coleridge Way (stretching 51 miles from Nether Stowey to Lynmouth) will surely be of interest. This stretch links the Quantocks with Exmoor, the South West Coast Path, and the Two Moors Way.
If you prefer a leisurely trek, there are shorter routes from Nether Stowey and Over Stowey via the England Coast Path.
A lovely outing of approximately two miles at Staple Plain takes the walker to the top of Beacon Hill and panoramic views of the Bristol Channel.
Native Wildlife in The Quantock Hills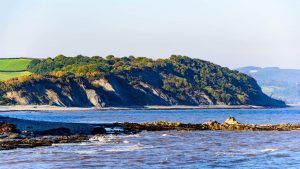 As you explore this rich terrain on foot, you might get lucky with sightings of red deer, or the sound of the skylark in this wildlife rich environment.
Hunting for Fossils and Waterfalls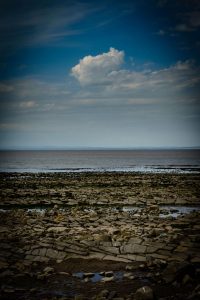 Kilve Beach is a treasure trove for keen fossil hunters. However, access to this Jurassic stretch of coast is not the easiest. That said, it is  well worth the trek, and dogs can run wild on the beach all year round. Fossil hunters abound in Kilve, famous for incredible rock formations. In fact, a wealth of ammonites and vertebrates can still be discovered on the shoreline of the Bristol Channel.
A short trek back up the coast towards Watchet reveals the sight of the spectacular waterfall at St Audries Bay. The best time is at low tide and accessible only by foot but well worth the walk.
To conclude, this glorious region has much to offer to guests visiting Exmoor Character Cottages all year round. Whether you want a short break to restore your soul, a walking weekend with friends, or a family holiday, why not check our availability calendar?
Moreover, to discover more wonderful walks close to our cottages, visit the Little Book of Walks section in our blog.
All images courtesy of Visit Somerset.