Celebrate Christmas in Exmoor – Make 'Moor' Of The Season!
We just love to celebrate Christmas in Exmoor! The beautifully decorated cottages will have fires roaring and will be just perfect for snuggling up with friends and family. There's plenty of room for Christmas trees and decorations, entertaining and board gaming. And in our Minehead cottages you can start the day with a dip in a hot tub too!
This year, we are determined to celebrate Christmas in Exmoor and make it even more special. As such, we have developed 'Moor Christmas'. We want to allow guests to come together with family and friends to enjoy early festivities for a little longer. This is especially important as many of us did not see our friends, colleagues, and families last year.
So, we're starting Christmas early on 19th November to give you 'moor' this festive season.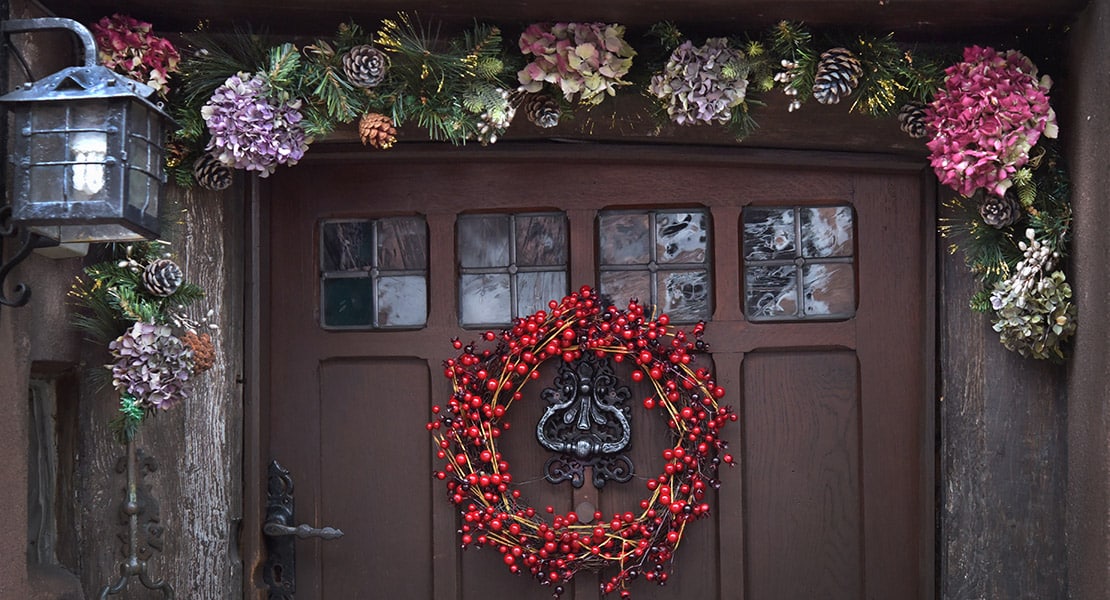 What could be better than a stay in the cosiest of cottages decked out with twinkly seasonal delights to warm the hearts and soothe weary souls? To help get into the Christmas spirit, our guests will have the option of adding two of our 'Moor Festive Treats' to their stay:
Book a special visit from one of Santa's Elves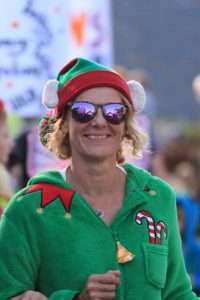 From 19th November, all the cottages will be beautifully decorated ready to receive guests. There'll be a Christmas tree, door wreaths, fairy lights, and festive treats on the welcome tray. For those with young children, you can pre-book an exceptional treat – a visit from one of Santa's Elves! She's known as Elf 11 – because she's one of 200+ elves and they are all known by their number. Your children will delight in helping her make Christmas decorations and melting snowmen cookies. She will even regale them with magical stories of Lapland and elf activity over Christmas. Listen to her explain her stories and the activities on our podcast too.*
Treat yourself to a 'Christmas dinner' private chef experience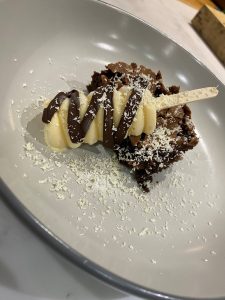 Well, come on, it is Christmas after all! Our private chef Ben is creating a marvellous Christmas dinner menu for you to pre-book. Ben's in-cottage dining experiences are new for 2021 and have been a real winner with our guests. You can stick to the suggested menu, or like most people, work with Ben to create a menu that works for all your tastes, allergies and favourite things. Some of our previous guest responses include:
"Ben and Izzy were so lovely, and the food was incredible!"
"We celebrated a 'big' birthday with a meal cooked by Ben, the private chef, which was scrumptious!"
"We took advantage of the dine-at-home experience for a three-course blow-out meal which was fabulous."
This indulgence is guaranteed to get you to celebrate Christmas in Exmoor with excellent taste!  Take a look at sample Christmas dinner menu or a vegetarian option. This activity is booked and paid for direct with Ben.
Things to do at Christmas in Exmoor
There's so much to do to celebrate Christmas in Exmoor, and much of it is truly magical. Here are just some of the Christmas events in Exmoor:
Dunster's famous Christmas windows
The Santa Trail in Porlock
Late night shopping Minehead
 Book Christmas Cottages in Exmoor
If you want to celebrate Christmas in Exmoor, check our calendar now, and contact Lucy to see if Santa's Elf is available for the kids. Please message our private chef Ben direct – in both cases, the sooner, the better as both activities are popular! If you would like to read more about the festive season in our cottages read our Christmas blog post.
*About our elf, Jackie Barnes. Exmoor Character Cottages knows Jackie well, and she is an experienced and trusted member of our team. She has two decades of experience working with children and families in Minehead. She currently runs the Minehead Pirate Academy on the beach during the school holidays (which has the backing of Minehead BID and the Tourist Information Centre).
We will have a copy of our risk assessment, DBS and insurance available. Jackie has First-Aid training qualifications. We will insist that a parent accompanies each child. We ask that they remain present or a short distance away so they can see what is happening. If parents want to take part, they can, of course, take part! Prices are £50 per session for children aged 2-8, including all the materials and a wrapped gift that fell off her sleigh! Expect a two-hour visit from Santa's Little Helper.