The team here at Exmoor Character Cottages is excited to share our carefully curated top 10 Exmoor outdoor activities. These fabulously fun-for-all ideas are sure to keep you active and enthralled as you discover this beautiful part of England.
We've got a little something for everyone!
From adrenaline rush 4×4 adventuring to setting a softer pace with Exmoor ponies, or historic time-travelling to exploring the planet above at night, it's all here. We know this area like the back of our hand, and we love it deeply. With these Exmoor outdoor activities on your to-do list, you'll discover many of the area's hidden charms. By the time you leave, you'll know the place like a local!

1/ Red Stag 4×4 Safari (up to six people)

Explore local rivers, be mesmerised by the panoramic scenery, and give yourself the best chance to spot wild Exmoor red deer and ponies. Local 4×4 Land Rover Discovery driver and guide Andrew will share his incredible knowledge of the area's landscape, birds and wildlife.
2/ Drive The High Road A39   
A sensational ribbon of coastal road awaits you on the spectacular A39. Head off from Dunster or Minehead, jump on the A39 direction Lynton, and prepare to be gobsmacked. This is such an exhilarating drive! Why not take the toll road (£2.50) return, and head through the beautiful woods for a serve of coast and country?
3/ Exmoor Outdoor Activities – Pony Rides  
Home to some 20 ponies and foals from the moor, the Exmoor Pony Centre in Dulverton provides a rare chance to get up close to this iconic species. Pony rides, petting, and parties are all possible. Free entry, but donations are welcome.
4/ Pick Your Own Fresh Blueberries (season commences from August) 
A 12-acre family plantation in Exford, the heart of Exmoor National Park, offers the most pristine environment for growing these delicious, nutritious blueberries. Picnic tables are available, so pack a lovely spread, but pick your own natural, sweet dessert when you're there!
5/ Cleeve Abbey – Travel Back In Time 
If you're a history buff, then the Cleeve Abbey medieval ruins in Washford will be irresistible. With its cloisters, an angel roof and the loveliest of country settings, you might well feel like you've stepped back in time some 800 odd years.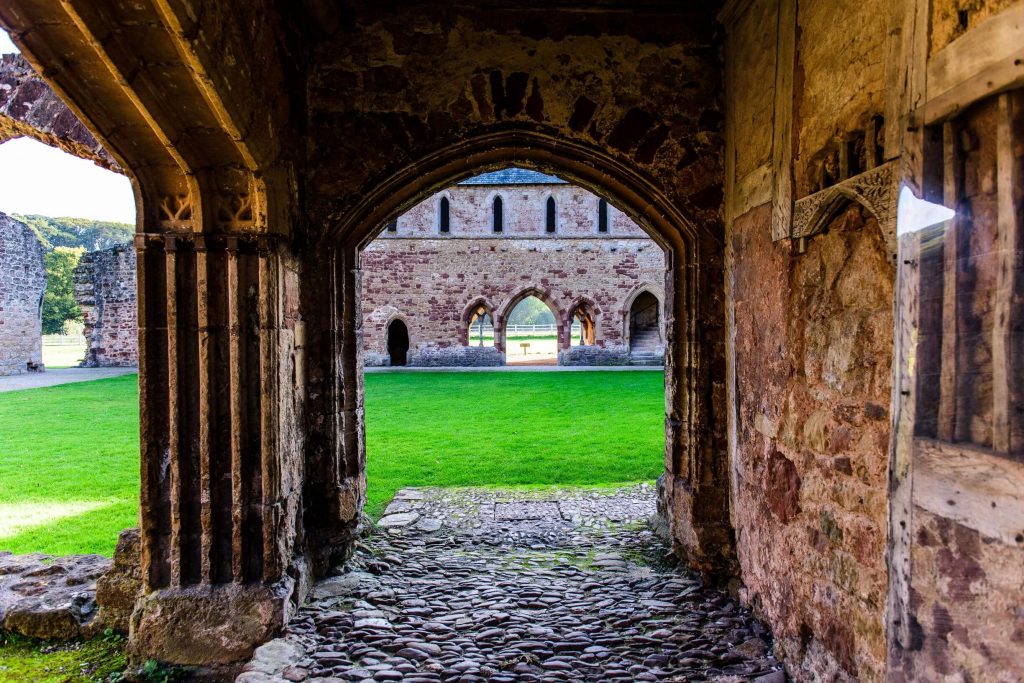 6/ Rockpools and Fossils 
Extending from Blue Anchor Bay and Watchet to Kilve, this superb stretch of West Somerset coastline is a mecca for fossil discovery and rockpool meandering. Don't forget to pack your swimming gear to enjoy the great family-friendly beaches, too. Follow the road signs from the A39 towards Bridgwater.
7/ Discover The Local Dunster Medieval Village
One of England's most fascinating and well-preserved medieval villages, Dunster is a treasure trove of history. From the Yarn Market, water mill and ancient packhorse bridge to the cobbled streets full of wonderful, independent shops, cafes, restaurants and pubs, this village is sure to charm. If time permits, walk the Tall Trees Trail or hike up to Conygar Tower for some panoramic country views. Found out why one guest thinks Dunster is the perfect place for a family holiday. 
8/ Best Place To Stargaze  
Now let's take our Exmoor outdoor activities nocturnal. Did you know Exmoor is one of the best places to stargaze in England? Local astronomer, Tim, will come to your cottage with his telescope and regale you with sights and stories. Book through our cottages.
9/ Porlock Museum 
Salty dogs and lovers of nautical history will easily lose themselves for half a day in the fabulous Porlock Weir Boatshed Museum. It's brimming with fascinating objects and information. Stretch out your time and meander along the fishermans' cottages and harbour. Sample super fresh Porlock oysters when in season. Free entry.
10/ Exmoor Outdoor Activities – Little Book of Walks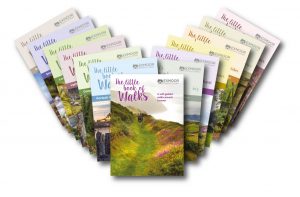 There are so many Exmoor National Park activities alone that this final #10 tip is almost an article in its own right! As it so happens, we have published our very own Little Book of Walks. Tremendously popular with guests, it features 12 of the most wonderful self-guided walks, including Tarr Steps, the Valley of Rocks, Countisbury, Lorna Doone Valley, Porlock Weir, Horner Wood, Selworthy and Dunster. A copy of the book is available for guests in their cottage.
We're sure you will agree that there is fun for all with this great list of Exmoor outdoor activities. And don't forget you can enjoy them all whilst staying at one of our lovely Exmoor holiday cottages – the perfect base for your adventures!
You can download a copy of these 10 activities with a handy map here.