If you've visited Exmoor before, you'll understand that we're more famous for our rural, unspoiled beauty than modern infrastructure!
This Autumn, our local authorities are investing in several road projects, with one of the largest being significant drainage work on the A39 at Carhampton.
Starting on Monday 11th October for approximately three weeks, the main A39 will be closed between 9:30am and 3.30pm Monday to Friday, and traffic light restrictions will be in place at other times and at weekends. These restrictions will cause significant delays; therefore, we've been looking at some alternative routes which avoid the closures and reduce the stress of our narrowest lanes!
Note: after the works are complete, road surfacing will continue for a few days, therefore delays are expected until mid-November.

A meander through southern Exmoor?
If you're heading towards Dunster or Minehead, why not try the picturesque, winding route from J27 of the M5? Take the A361 dual carriageway, then follow the signs for Exmoor and Minehead on the A396 – after around 45 minutes you'll enter Dunster on West Street with the Foresters Arms being the first local landmark!
On the way back to the M5, reverse the instructions, following signs for Dulverton, Tiverton and M5.
Don't get cross as Raleghs Cross!
If winding lanes aren't for you, then follow the A396 through Dunster to Wheddon Cross. Turn left, following signs for Brompton Regis and Raleghs Cross, where you should turn left – following signs for Washford and Watchet. As you descend towards Washford, you'll see the local transmitters at the Tropiquaria zoo. You'll then be on the A39.
To get back to Dunster and Minehead, simply reverse the instructions, following signs for Ralegh's cross, Wheddon Cross and Dunster.
Note: some electronic maps, SatNavs and other instructions incorrectly label Raleghs Cross as Raleigh's Cross – these are the same place!
Take a trip on a narrow lane via Luxborough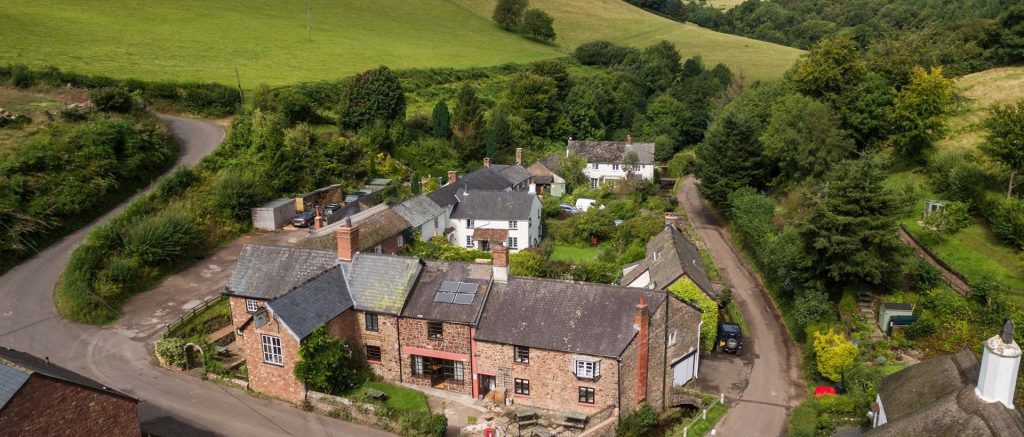 One of Exmoor's finest pubs is in the village of Luxborough at the bottom of a steep valley. While the village is only a few miles from Dunster, the country lanes are tricky to navigate at busy times, but the Royal Oak is worth it!
To get around the Carhampton closure, follow the A396 through Dunster and turn sharp left on the first road turning, following signs to Luxborough and Nutcombe Bottom (the site of Englands tallest tree!) Once through Luxborough, follow signs to Roadwater and Washford where you'll pick up the A39.
To get back to Dunster and Minehead, turn off the A39 when you see a sign for Roadwater. It's directly before the Washford Pub – so the best landmark to look for is 'Gingerman Hairdressing' on the left side of the A39.