To check availability
Available start dates are shown by a coloured circle – click on your chosen start date to see how many nights are available to book.
Our minimum stay is 3 nights. Breaks of 7 nights or more  start on a Saturday at the Oval, and a Friday at all the other cottages.
Dates in grey are already booked.
If you have any queries about booking please email us.
Yoga Weekend October 2022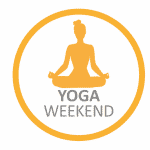 'Immerse yourself in a weekend of yoga, relaxation, meditation – with gourmet dining and pampering too! From Friday 7th October 2022.
Click on the logo to find out more!
Have complete confidence when you book with Exmoor Character Cottages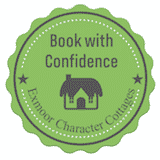 Our Protected Bookings Scheme for Covid-related cancellations includes:
A no quibble, no charge cancellation policy in the event of official restrictions preventing travel to one of our cottages.
A no charge postponement policy in the event that you or your guests are in official self-isolation or in quarantine. We'll do all we can to find you alternative dates for your booking later in the year, although due to seasonality we cannot guarantee the cost for these alternative dates will be the same.
A full refund of all payments made for cancellations made up to 48 hours prior to arrival where alternative dates cannot be arranged.
Read our FAQ for more information about booking with us during COVID-19 or contact us if you have any queries.