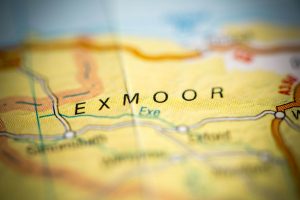 If you're spending a lot of time online running searches for "holiday cottages no car needed", then you've certainly landed on the perfect getaway. Indeed, welcome to a no car UK holiday that's ideal in every way.
While some places in Exmoor and West Somerset are officially some of the most remote anywhere in England, many are accessible by a mixture of public transport and on foot. For the 20% of UK residents without access to a vehicle, Exmoor can be a place to treasure at a slower pace – especially for those visitors with patience.
Accessible and frequent public transport
Many people without cars will find themselves planning how to get to the wider Exmoor area from all corners of the UK. For most, holidays will start at Taunton, where fast and frequent GWR and CrossCountry Trains connect to all rail destinations. National Express and Stagecoach Coaches  also connect long-distance destinations from stops in Taunton town centre and at Blackbrook Park on the northern edge of the town.
Almost all visitors to Exmoor will then take a taxi or a 'Buses of Somerset' service to Minehead (number 28). If heading further south, then take the number 25 to Dulverton.
Holiday cottages – no car needed and no parking issues, either
After an hour winding your way on the 28 bus, you'll alight in Dunster. Or, after a further 10 minutes, you'll find yourself in the heart of the picturesque seaside town of Minehead. Both are a joy to the senses at any time of the year. As a result, take a leisurely walk and enjoy getting to know the area. You can do this without the stress of finding a car parking space or change for the meter!
Pack light for practicality
The Oval in Dunster is around a 10-minute walk from the bus stop and our Minehead cottages are around 15 minutes uphill, or a short five-minute taxi ride. Either way, you'll want to be carrying as little as possible. This is because you'll likely buy scrumptious treats from the Deli in Dunster or Roly's Fudge and the Glenmore Bakery in Minehead en-route!
No driving means you can let off some steam – literally!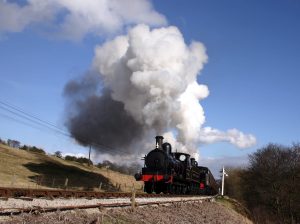 Once you're settled in, there's loads to do without the hassle of driving. In the summer months, an open-top bus leaves from Minehead and takes you on the High Roads to Porlock and Lynmouth beyond. Here, you can ride the Lynton and Lynmouth Cliff Railway one of the oldest funiculars in the world.
From Easter to Christmas, the West Somerset Heritage Railway provides enchanting views of the coast and country. Sit back and relax as it meanders through West Somerset, Exmoor and the Quantocks. Throughout the year you can also enjoy a trip out into the Bristol Channel on a sunset cruise or fishing trip.
Exmoor – do as much as you like
Many of our guests simply love to arrive and relax. Not having a vehicle won't be a burden in any way whatsoever.
All our cottages are within a short walk of everything you need to come together and enjoy happy holidays. Award-winning restaurants such as Reeves of Dunster and Psalters at the Luttrell Arms in Dunster are within easy reach. Our Innkeepers serve some of the finest real ales in the country and our independent tea shops are the perfect places to sample home-baked scones and whortleberry jam. Alternatively, book a Chef's Table meal cooked by our wonderful chef and served in your Exmoor Character Cottage.
Holiday cottages no car needed, but walking boots are mandatory!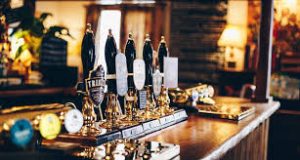 There is a delightful, relaxed and informal charm to Exmoor. Our pubs welcome boots and pooches, with flagstone floors and open fires to dry off in inclement weather! This is a place with no dress code, except for evening special occasions in hotels and restaurants.
We'd suggest packing something warm, dry and easily cleaned. Even on the sunniest of days, the weather changes by the minute. For this reason, you'll often find muddy and wet ground underfoot. As a result, we recommend a change of socks! All our cottages have washing machines and tumble dryers.
Plan ahead for the warmest of welcomes
Whether you're travelling by bus, car, train or on foot, Exmoor will warmly welcome you. We recommend planning ahead. We will be happy to recommend places to see, eat and meet when you book with us or upon arrival. Our very own Little Book of Walks is a great place to start. Indeed, it features 12 incredible walks, often incorporating a pub or tea shop! We'll leave a complimentary copy for you in your cottage. Each walk is designed to fit in a coat pocket or glove compartment.
So, as we promised, your search for "holiday cottages no car needed" is indeed over!